Din browser er af ældre dato, derfor kan der forkomme fejl på sitet
Hempel Kollegiet
In order to create a diverse international environment, about half the rooms of Hempel Kollegiet are dedicated to Danish students.
Application
Danish DTU students may specifically apply and put their names down for a room at Hempel Kollegiet. You can find the application form here. Please fill out this form and send to: hempelventeliste@adm.dtu.dk
We will then add you to the waiting list, which is not very long for the coming semester. Unfortunately, we will not be able to offer a login to the waiting list at this time.
When you accept an offer you also have to accept our terms and conditions. You can read more here
Subletting while on exchange
If you are going abroad or to a different region of the country on exchange or internship for a minimum of 3 months, you may sublet your room or apartment. 
You have to find a person yourself if you wish to sublet your room or studio apartment. The person needs to fulfill the following requirements:
The person is a student enrolled at DTU.
The person does not currently have a rental contract with BDTU.
The student has not received an offer of accommodation from BDTU for the same period.
Please contact BDTU by email for further instructions if you are going on exchange and have found a person to whom you wish to sublet.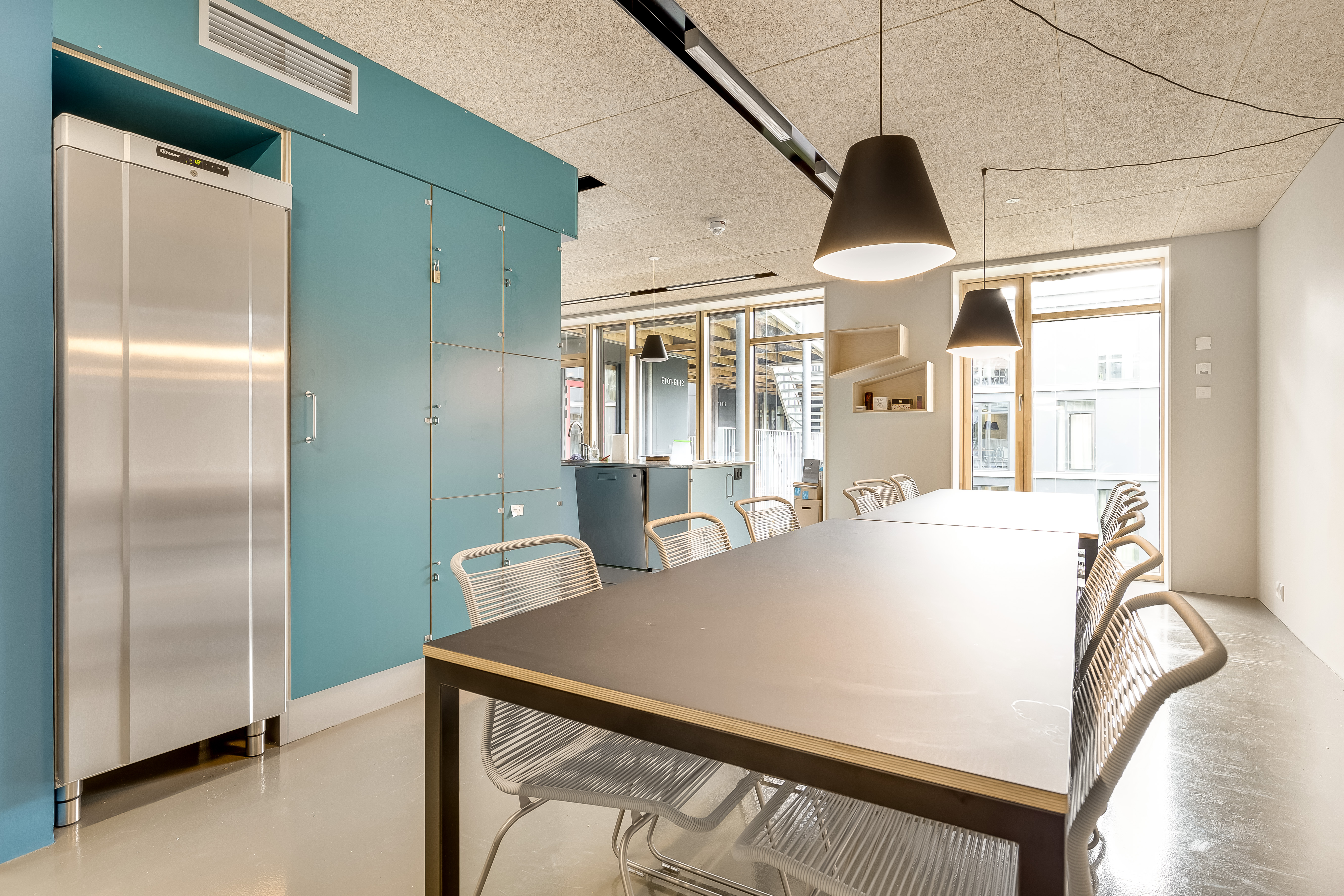 Rental periods
The rooms are let for semester periods (15.01 to 31.07 or 01.08 to 14.01). By accepting an accommodation offer, you will need to decide how many semesters you wish to commit to (within a maximum period of three years, with a possibility for extension if your study period is extended). During the rental period agreed upon, the tenancy can't be cancelled.
If you receive an offer for accommodation at Hempel Kollegiet, you have the option of buying a linen bag, which includes a mattress pad, duvet, pillow, bed linen, towels, and kitchen towels. Current price is DKK 750,00.
Termination of the tenancy
Most of the rental agreements made on the basis of time specific periods (semester periods) during which the contract is irrevocable.
Some of the older contracts at Hempel Kollegiet have a different termination stipulation, however. If you have one of these contracts, you can cancel the tenancy at three months' written notice, ending the contract by the end of a rental period. You can find a cancellation form here. Send your cancellation form to: acco@adm.dtu.dk